Dear Brothers and Sisters,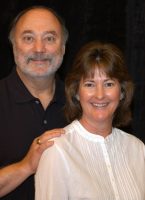 Here's a question to consider: Should Christians celebrate Jesus' first coming? Some who profess to be Christian say we should not. While I don't judge their motives (I understand what deception can do), it breaks my heart that they are unable to embrace the joy of celebrating this monumental event, which fulfilled numerous prophecies and changed everything in a powerful, positive way. To celebrate Jesus' first coming is to celebrate God's plan of redemption. Before the foundation of the world, God planned that the Son of God would temporarily leave behind his heavenly glory, be born as a human being, then live a perfect life that would reflect God's glory (1 Pet. 1:20; John 1:14; Phil. 2:5-11).
Jesus' coming into the world as its Savior and King is the Bible's central theme. Genesis 3 says that a redeemer would come to restore humanity's broken relationship with God. In that account, God says to the serpent who tempted Adam and Eve: "I will put enmity between you and the woman, and between your offspring and hers; he will crush your head, and you will strike his heel" (Gen. 3:15). This ancient prophecy was fulfilled in Jesus' first coming. John the Baptist testified that Jesus is "the Lamb of God, who takes away the sin of the world" (John 1:29). Think about that: Jesus came to put sin away—to bring an end to all evil. The reason Jesus (who is the truth) came into our world was "to testify to the truth" (John 18:37). As the apostle Paul testified, "Christ Jesus came into the world to save sinners" (1 Tim. 1:15). Given this biblical witness, why wouldn't a Christian want to celebrate what Jesus accomplished in his first coming?
Jesus came not merely to teach us how to live or to perform miracles. He came to save us—to rescue us from sin. He came to take our broken, weak, twisted human nature up into himself and there bend it back to God by living a perfect life in reliance upon God. In doing so, he gave his life in exchange for ours. He did so all the way to the cross—taking on our sins, and letting God abolish them in him, so that we might be forgiven and thus made right with God. Through his perfect sacrifice on our behalf, Jesus made it possible for us to be delivered from darkness and transferred into the kingdom of the beloved Son (Col. 1:13). That his first coming is great good news is made clear in these words: "The reason the Son of God appeared was to destroy the devil's work" (1 John 3:8).

Jesus' coming into the world is cause for celebration on multiple levels. When people asked Jesus when the kingdom would come, he replied: "The kingdom of God is not something that can be observed, nor will people say, 'Here it is,' or 'There it is,' because the kingdom of God is in your midst" (Luke 17:20-21). As its embodiment, Jesus ushered in the kingdom at his first coming. He continues to extend the influence of the kingdom as he, by the Spirit, lives within Christians (Gal. 2:20, KJV). One day, he will reveal the fullness of the kingdom at his second coming.
It is appropriate that we celebrate all three of these comings of Jesus, and that is what we do during Advent ("advent" means "coming"). We recall Jesus' first coming, even as we remember the words of the angel to the disciples following Jesus' ascension: "This same Jesus, who has been taken from you into heaven, will come back in the same way you have seen him go into heaven" (Acts 1:11). The author of Hebrews also testified to the first and second comings of Jesus, saying that "Christ was sacrificed once to take away the sins of many; and he will appear a second time, not to bear sin, but to bring salvation to those who are waiting for him" (Heb. 9:28).
Jesus came the first time as author of our salvation, and he will come the second time as the finisher of our faith. When he came the first time, there was no room for him in Bethlehem's inn, but when he comes the second time, the whole world will make room for him (Phil. 2:10-11) even if some continue to resist his rule and reign. In celebrating Jesus' first coming, we acknowledge that he came and fulfilled God's plan of redemption for us, that he remains with us through the indwelling of the Holy Spirit, and that he will come again in glory to "transform our lowly bodies so that they will be like his glorious body" (Phil. 3:21). There is no second coming without the first—both are cause for celebration.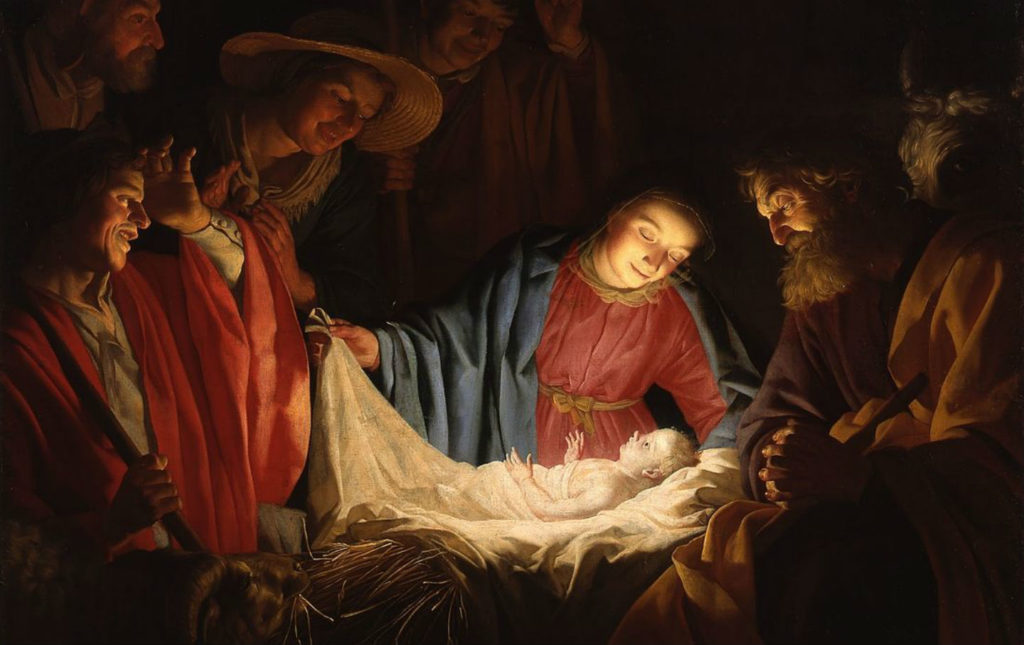 During Advent, we remember all three of Jesus' comings, then at Christmas we celebrate the great truth that he came into our world by being born of the virgin Mary. This first coming of Jesus (including his Incarnation and birth) is reason for great celebration. Our Christmas celebrations are not really about decorating and gift-giving. While those activities can be joyful aspects of our celebrations, Christmas is more about experiencing joy with friends and family and even with the "strangers" we invite into our homes for a meal. It is more about sharing God's love with others, which might include visiting people in hospitals and nursing homes, remembering the reasons Jesus first came.
I wish you and your family a Merry Christmas!
Joseph Tkach
PS: To read a Christmas eve sermon by GCI member Sheila Graham, click here. For an announcement from GCI Publications Editor Ted Johnston concerning upcoming publication changes, click here. As Ted notes, the next issue of Update will be published on January 10, 2018.