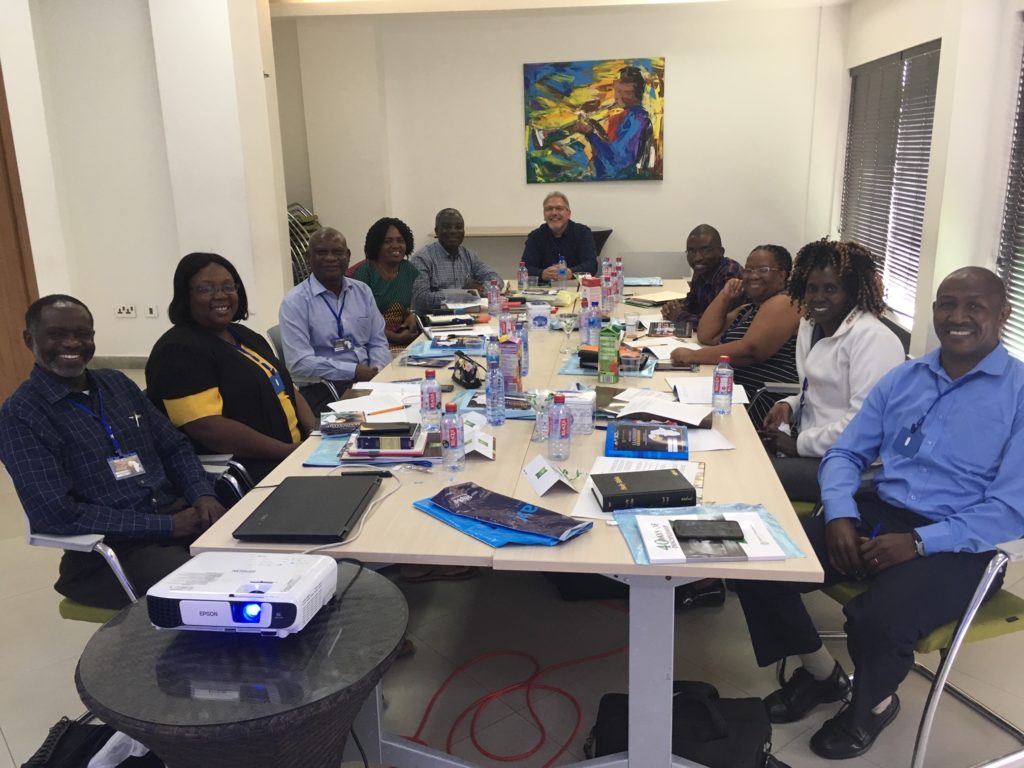 Greetings from our brothers and sisters in Africa!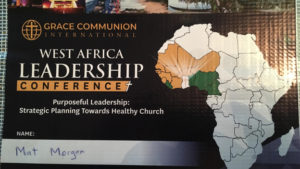 Greg Williams, GCI President and Mat Morgan, GCI Secretary-Treasurer recently participated in the West African Leadership Conference held in Accra, Ghana. Formal meetings were attended by Kalengule and Nsama Kaoma, Superintendent of Africa, Emmanuel and Margaret Okai, Regional Director of West Africa, Gardner Kunje, Regional Director of Central Africa, Takalani and Margaret Musekwa, Regional Director of South Africa along with other pastors, spouses and members from West African
countries.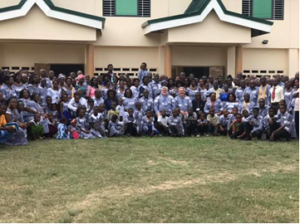 What a privilege and blessing to see how devoted GCI members are participating with Jesus in this part of the world where exciting things are happening! While there, we shared and learned from helpful presentations on the theme of "healthy church," and participated in lively worship with our brothers and sisters from West Africa, including Ghana, Benin, Liberia, Nigeria and Togo. Some members from other West African countries were not able to attend due to visa complications, cost and other travel realties. Although absent, they remain in our thoughts and prayers.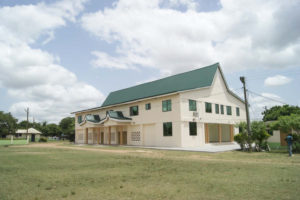 President Williams, Superintendent Kaoma, and Regional Director of West Africa, Emmanuel Okai dedicated a new church building in Katunse, just outside Accra, that also served as our meeting place part of the conference. The building is beautiful and modern, sitting on about 15 acres of land that also contains a school, a soccer field, apartments and other church support facilities. Papaya, coconut and other trees populate the property, which is dotted with healthy goats and chickens.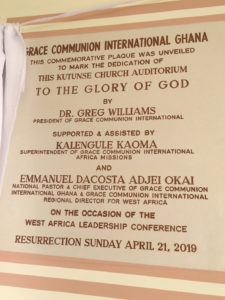 We are happy to report that the members in Ghana are enthusiastically participating with Jesus in sharing the gospel as a vibrant and healthy expression of him. The Katunse church is a shining example of a healthy church that is developing leaders, planting churches and has developed a local financial infra-structure that supports Gods' work in that region. They are planting new congregations around Accra. Eight of 11 churches in Ghana now have their own buildings. We thank God for what he is doing through his servants in this area and for their example of living and sharing the gospel in this healthy church environment.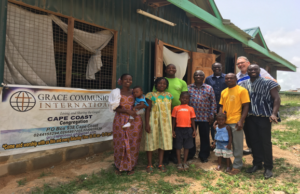 After the conference ended, we were able to visit the newly planted Cape Coast church facility and pray with pastor Pastor Isaac Bright Buckman and his wife Lois, Deacon Earnest Dadzie and his family, and Mr. Sam Ofori. They are celebrating their new building, still under construction, and looking forward to sharing the good news about Jesus in this community, not far from the infamous slave castles.
Thank you for your prayers for our brothers and sisters who live so far away, but who we are closely connected with through the love and hope that comes only from Jesus. We are all GCI!
– Mat Morgan