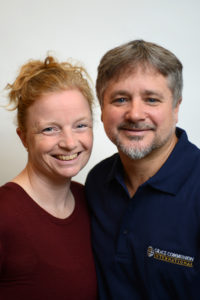 Dear church family,
We're praising our Dad and thanking you for speaking with him about me and my family.
I received a call from the urology surgeon's office saying he is extremely pleased and hopeful with the biopsy results after my successful prostatectomy on May 8.
In his view, I can be declared cancer-free. The lab evidence indicates that the removal of the prostate and the capsule completely removed the cancer. The testing of surrounding tissues and lymph yielded no evidence of spread.
I will return for a follow up on June 10 for additional blood work and examination.
Rejoicing that Jesus (Jehovah Rapha) has been in this with us and has never left my side.
In the midst of so much turmoil, chaos and evil, we praise Father, Son and Holy Spirit. God is on his throne, and he is good, all the time.
James & family