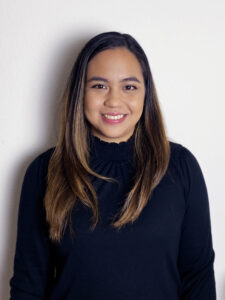 Please help me in welcoming Lucellie Santibanez Enerio – warmly known as Lucy.
Lucy was hired on June 7 part time as an Administrative Assistant in the President's Office. After only a couple of weeks it was clear that she was a natural part of our team. On June 27, she transitioned to full-time employment.
Lucy's background is in Music Therapy. She completed her Master of Music with a major in Music Therapy (MMT) at Texas Woman's University, Denton, TX, in May this year.
Lucy is a joy to work with. She is a self-starter and brings a skillset much needed in our office. Her organizational skills, creativity, and fresh eyes approach are a blessing to the Home Office.
Lucy works closely with the Operations Coordinator assisting with projects in the President's office and Church Administration. She is cross training in other departments such as Facilities and Member Services.
Pam Morgan
Operations Coordinator