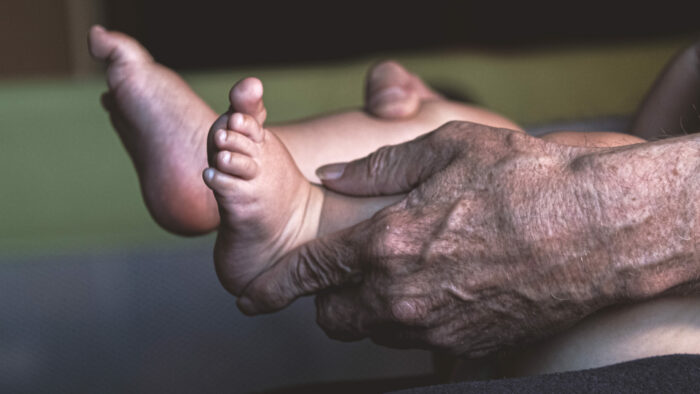 It was an honor to bless my great granddaughter, who is two years old. This special occasion took place in May.
It was good to openly request God's protection and blessing on this young child. It is always wonderful to acknowledge and publicly confess that God is in the middle of our lives, at the earliest age, right from the beginning.
Morris Williams, Pastoral Team Member
In the photo below, Mr. Williams appears on the far left. Pictured is the Shreveport pastoral team, with their wives, praying during their commissioning service on November 6, 2022. Congratulations and thank you for serving!
Left to Right: Morris and Sherry Williams, Shirley Anne and Garry Green, Ruby and Reggie Green