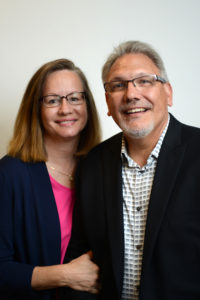 Dear GCI Family and Friends,
Faith, Hope, and Love in Action has been the theme of GCI for 2023. Our superintendents and their teams of leaders have been teaching, coaching, and supervising to help our "Team Based—Pastor Led" congregations become intentionally focused and active in the ministry Avenues of Jesus.
What will it look like as these efforts take root? Allow me to paint word pictures of Healthy Church.
Love Avenue
Let's assume that the Love Avenue champion has been identified and is in place, and that a capable team of missionally-minded people is empowered to organize and mobilize the congregation into relational activities outside the walls of the church and into the surrounding neighborhood. Are you with me?
We can also assume that under the pastor's guidance, exegetical work has been done. First, the neighborhood's demographics and rhythm of activities and events have been clearly researched and identified. In a parallel project, an exegesis of the people who make up the congregation is also being done. What are their backgrounds and life experiences? What strategic relationships and connections do they have? What spiritual gifting is present? What passions are expressed by the collective group?
The exegetical work of both neighborhood and congregation leads to some initial planning. What events will the church sponsor? And a very important second question, what will be the come-back event? Are there places and spaces where the congregation can join in with community events or community agencies?
Read More