Dear brothers and sisters in Christ,
By now, many of you are probably aware that Dr. Mike Feazell, who has served the church faithfully for a total of nearly 40 years, has decided to take an early retirement at the end of this year due to personal health issues. Mike discussed this with me many months ago and we have been spending much time since then working out a smooth transition as he steps down from his many responsibilities with the church. This has not been a simple task, as Mike has played such an integral and vital role with WCG and GCI, especially during our tumultuous doctrinal transformation, which began not long after the death of Herbert Armstrong in 1986.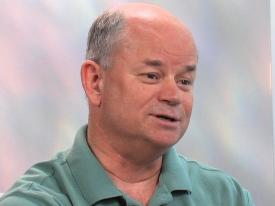 Dr. Feazell served my dad as his special assistant for seven years during my dad's tenure as director of ministerial services and church administration from 1979 to 1986, and continued in the same role for another nine years after my dad succeeded Herbert Armstrong as president of the church. After my dad's death in 1995, Mike served as director of church administration for two years before turning that responsibility over to Dan Rogers, then as media director and senior advisor to the president and now for the past ten years he has also been GCI vice president.
As media director, Mike brought ideas for many key projects to me for approval over the years, including Christian Odyssey magazine, Speaking of Life video program, which I deliver each week on our GCI website, and GCI Together, GCI Reflections, and One Quick Thought video programs, You're Included interview series and more recently, Dimensions in Ministry interview series. Mike is our corporate doctrinal editor, chairs our doctrinal review team, serves on the church board of directors, and serves as vice-chair of the board of Grace Communion Seminary.
In Mike's departure there is bad news and good news. The bad news, of course, is that we hate to see him go. His writing and preaching over the years have been special blessings to a great many people. But the good news is that he will be getting much-needed rest and the reduced stress load will allow him to begin to rebuild his health. We have tentative plans for Mike to continue doing the interviewing for You're Included and Dimensions in Ministry.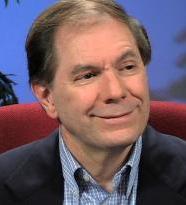 There is also more good news. Mike and I, along with Russell Duke, Dan Rogers and others, have been in discussions for some time with Dr. Gary Deddo, who feels called to serve in GCI, about coming aboard to replace Mike in most of his key responsibilities. As you might recall, Dr. Deddo is a long time senior editor for InterVarsity Press (IVP) and has appeared numerous times on our You're Included program. He, along with his wife, Cathy, has spoken at our regional conferences both in the U.S. and in Canada and both spoke at our international conference in Orlando, Florida, two years ago. Dr. Deddo will be able to devote some time to a period of transition starting in January 2012, and will go full-time in July 2012.
Mike has expressed to me that he feels God's hand and blessing in Gary's sense of call to GCI at this time, and I must say I agree. It is not easy to fill the void Mike will leave, or the void that any of our long-time faithful employees leave, but Mike and I both feel Gary will bring many new strengths and talents that will help GCI continue to move ahead in Jesus' service in the years to come. Gary's job title will be Special Assistant to the President, and he will oversee the doctrinal integrity of our publications and videos as well as assist me in many of the same ways Mike has.

Replacing Mike in the office of GCI vice president will be Dr. Russell Duke. Dr. Duke has served the church for more than 40 years in many capacities, both pastoral and administrative, including as President of Ambassador University and Executive Director of the Ambassador Center at Azusa Pacific University. Russell is now President of Grace Communion Seminary, and that will continue to be his primary responsibility.
I'd like to ask that you join us in prayer for Mike as he enters retirement and a much-needed rest, for Russell as he takes on the role of GCI vice president, and for Gary as he changes careers to join with our worldwide GCI team in proclaiming the good news of the God revealed in Jesus Christ!
And I'd like to ask for a word of prayer for myself, too, if you don't mind. Mike and I have been dear friends for the past 45 years, and we will continue to be, of course; but we have also worked together for such a long time with such harmony and singleness of purpose that I will greatly miss his excellent and exemplary work in the gospel and his ever-ready personal support on the job.
I pray for all of you every day.
May God's peace and strength be with you always,
Joseph Tkach
P.S. This will be the last GCI Weekly Update published this month as we take a break for Christmas. Our Glendora office will be closed from Monday, December 26 through Monday, January 2 (back open on January 3). The next issue of Update will then be sent out on January 4. See you then, and in the meantime, Merry Christmas and a very Happy New Year!