Dear Brothers and Sisters,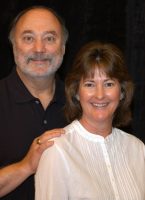 As a fan of competitive cooking shows, I enjoy it when a chef, having put their heart into preparing a dish, declares, "This creation represents me and my personality—it's me on a plate!" A statement like that, coming from a chef or some other artist, is not surprising considering that God, the ultimate artist, reveals something of himself in his marvelous creation. As King David exclaimed, "The heavens declare the glory of God" (Ps. 19:1).
While that is true, there is much about God that we cannot understand on the basis of his creation alone. In many important ways, God is unlike what he created. Consider humans, for example. Though Scripture says we were created in God's image, we are finite (with a beginning, and a body that one day will die and decay), yet God is infinite (with no beginning or end).
The finite life we enjoy within time and space is a gift from the self-existent, eternal God. To add to the wonder, God, through Jesus and by the Spirit, has opened to us a personal relationship with himself that will never end. As I think about God and his marvelous plan for us, I join King David in declaring that, "Such knowledge is too wonderful for me, too lofty for me to attain" (Ps. 139:6).
Trying to wrap our minds around the enormity and beauty of our eternal relationship with God is, to paraphrase Paul, like "looking through a glass darkly." On this side of glory, clothed as we are in a mortal body, we're like the two-dimensional characters in Edwin Abbott's novella Flatland who are unable to see the third dimension. To them, three-dimensional shapes are mere lines on a flat plane. They can't imagine what cubes, cylinders, spheres, pyramids and other three-dimensional objects look like.
We too are limited in understanding what lies beyone the time and space within which we dwell. Yet, the Spirit enabled the writers of Scripture to break through those limits to glimpse what lies beyond. Reflecting on some of what he learned, the apostle John wrote this:
Beloved, we are God's children now, and what we will be has not yet appeared; but we know that when [Christ] appears we shall be like him, because we shall see him as he is. (1 John 3:2, ESV)
Here John is referring to God's promise that a day of resurrection is coming when God will outfit us with a glorified body fit for eternity. Clothed in an immortal body, we will be able to see (and enjoy) the fulness of relationship with God forever.
What our resurrection body will be like, we can only surmise. However, we know that in our glorified state we will be different than we are now, as attested by the interactions people had with the resurrected Jesus. Continuing to be human (though now glorified), Jesus had a relationship with time and space quite different than the one he had prior to his resurrection—a difference confirmed in his bodily ascension.
Understanding something of that difference and applying it to us, the apostle Paul was led by the Spirit to note that though what was sown at creation was mortal (subject to death), what will be raised in the resurrection will be immortal (a glorified body not subject to death) (1 Cor. 15: 2, 53-54). Though in our resurrection bodies we will not be God (who, alone, is uncreated) we will be glorified humans like the resurrected man Jesus. Our eternal destiny is to share in Jesus' glorified humanity!
In creating humanity as finite, God declared us "very good." I mention that because some erroneously claim that being created finite is why we sin, or is the reason for the existence of evil. Implying that God created us evil, this claim makes God the author of sin. But knowing God hates sin, we would have to conclude that God hates what he created. That conclusion is illogical. The truth revealedin Scripture is that God is not both good and evil—his creation was not made good and evil. Scripture says God is sovereign over sin and evil, which are both alien to his creation. We learn this early in Scripture, especially in the story of Joseph, who having been sold by his brothers into Egyptian slavery, later declared to them, "You meant evil against me, but God meant it for good" (Gen. 50:20, ESV).
Even in our darkest moments on this side of glory, we can rely upon God who has promised that in all things he works for the good of those who love him (Rom. 8:28). Granted, many times things don't work out the way we want. Nevertheless, we trust in the One who, unbound by time and space, sees far more than we can even begin to imagine.
I often marvel at how God works in people's lives to fulfill the promise of Romans 8:28. How he works things out for good is sometimes seen clearly, but at other times it remains hidden, leaving us wondering why things did not go another way. At such times, I'm reminded of an important truth—not being able to see what God is doing (due to our limitations) does not mean that God is not present and at work for our good. Sometimes, it is only years later that we see what God had been doing all along. At other times, we're still waiting to see. But because we know God, we trust him, eagerly awaiting the time when we will see what we have not been able to see—a vision that God will unfold for us when Jesus returns and we are glorified.
Looking forward to that day and the clarity it will bring,
Joseph Tkach