Dear Brothers and Sisters,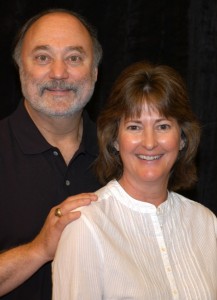 GCI Vice President Greg Williams rightly calls 2018 a year of transitions. One of the biggest comes in April with the move of our Home Office from Glendora, CA, to Charlotte, NC. It's a transition we have talked about for several years, but the timing never seemed right until recently.
In purchasing a building for our new Home Office just outside Charlotte, and in the sale of our building in Glendora (just completed), there have been several "blessed coincidences"—ones GCI Treasurer Mat Morgan and I view as God's guiding hand. Our Triune God has blessed us with a beautiful building in Charlotte that is partially furnished (with furnishings nicer than those in Glendora), saving us on furnishings and moving costs. Here are some pictures of the Charlotte building (click to enlarge):
Another transition for us in 2018 involves the retirement of several long-time denominational leaders and pastors. We'll be sharing information about those retirements during the year, but you're probably already aware that I'll be retiring at the end of 2018, and Greg Williams will take my place as GCI president. My decision to retire was made with much prayer and counsel. When I retire, I won't stop doing ministry—Tammy and I plan to continue participating in what Jesus is doing, and that keeps us looking forward expectantly to what lies ahead.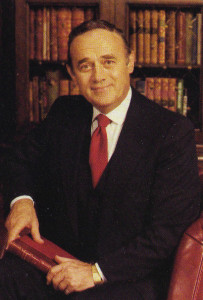 As I began planning my final year as GCI President, I recalled how I came into this ministry position in the first place. I was director of Church Administration and my father (Joseph W. Tkach, Sr.) realized he was losing his battle with cancer. We spent many hours talking about the transformation God was bringing about within Worldwide Church of God (WCG), and how that transformation was not complete. Dad shared that just before WCG founder Herbert W Armstrong (HWA) died, he told Dad there were changes that were needed, including looking at some of our doctrines. But because of his ill health, HWA did not have the time or energy to mentor my dad, nor did he give him a lot of details concerning the changes HWA felt were needed. However, he did tell Dad to follow the lead of the Spirit. That is just what Dad did, leading WCG through many changes during his tenure as president.
It was during those changes that Dad became ill and named me as his successor. Like HWA before him, he told me that WCG needed to continue on the path of transformation. However, he also said that he would not determine what those changes should be. You may recall that Dad's health deteriorated quickly, so there wasn't a lot of time for him to mentor me. Dad told me to surround myself with reliable, wise counselors, and never forget that it is Jesus who is the real leader of his church. I've tried to follow that advice throughout my 21 years as president of WCG, which became GCI.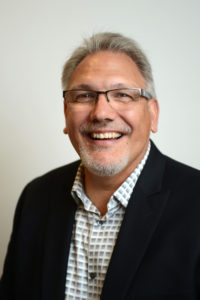 It gives me joy knowing that God has given me ample time to mentor Greg Williams as he prepares to become GCI's next president (click here for Greg's bio). I gave Greg the same challenge Dad gave me—to surround himself with wise counselors, and to follow the lead of the Holy Spirit. I also told him that I do not believe GCI's transformation is complete, and reminded him that we are to grow in grace and knowledge (2 Pet. 3:18), heeding God's challenge given through Isaiah:
Forget the former things; do not dwell on the past. See, I am doing a new thing! Now it springs up; do you not perceive it? (Isa 43:18-19a)
God continues to do new things in GCI. Our challenge is to discern what those are, embrace them, then live them out. I know Greg is committed to doing so.
Various changes have already been made in GCI administration in anticipation of the transitions ahead. Under Greg's leadership, the Church Administration and Development (CAD) team in the US has been restructured. We now have five regional pastors serving as administrators/supervisors over their respective regions. Alongside Greg in the Home Office is Pam Morgan (CAD operations coordinator) and Michelle Fleming (CAD communications and training coordinator). The CAD team also includes Anthony Mullins (coordinator of Ministry Coaching, the Intern Program and the Pastoral Resident Program), Heber Ticas (coordinator of Church Multiplication Ministries), and Jeff Broadnax (coordinator of Generations Ministries). Ted Johnston (who, like me, is retiring at the end of this year), serves as CAD publications editor and assists Greg with special projects related to our ongoing transitions. This restructured CAD team works beautifully, in a highly collaborative way!
Internationally, Greg is already working with our denominational leaders around the world, helping them form working groups to maximize the effective use of resources and talents. We're also refining and enhancing Grace Communion Seminary (GCS) and Ambassador College of Christian Ministry (ACCM). These two educational arms of GCI are of great importance to our current and future transitions as we identify, equip and send a new generation of leadership for our denominational ministries and congregations. In these ways and more, it's clear that God is doing something new that will benefit GCI for many years to come.
Though the realization that 2018 will be a year of transitions in GCI will excite many of us, some will be apprehensive. Throughout my 21 years as GCI president, there have been many challenges and uncertainties, yet God has led us through them all. For that I give him, and you, my thanks and I encourage you to look forward with hope and expectancy. I see 2018 as an exciting year, and throughout the year I plan to share some of the lessons I've learned as GCI president, along with insights and dreams concerning GCI's future. I ask that you join all of us here in the Home Office in praying for smooth and successful transitions.
Looking forward with anticipation,
Joseph Tkach
PS: Next week's cover letter here in GCI Update will be from Greg Williams. Throughout this year, Greg and I will be sharing this duty as part of our transition plan. See you in two weeks!